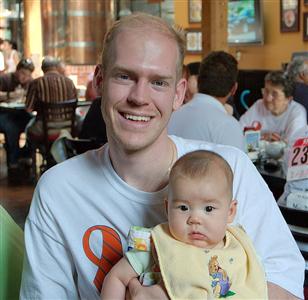 In what is becoming something of an annual tradition, I'm going to be participating in the 2008 Father's Day Run in support of prostate cancer research.
Both my father and father-in-law have had prostate cancer, so this is a cause that's very close to my heart.
Please consider supporting me in my run by clicking the image above, or this link.
BTW, that's me and Thomas in the picture at last year's Father's Day Run - the first time I ran as a new father!